Serie | 6
Microwave oven with grill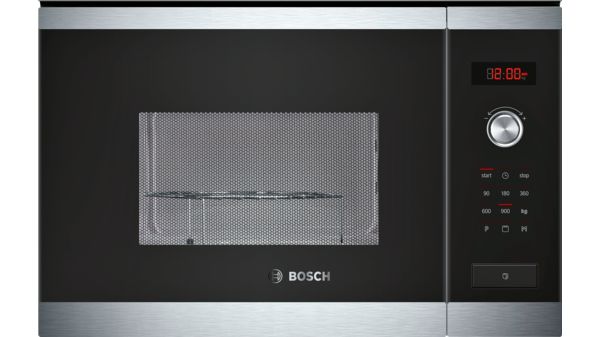 ---
The built-in microwave for the 38 cm niche: use it for extra fast thawing, heating and perfect preparation of foods.
Frameless design: easy installation, harmonious integration into the kitchen furniture and easy to clean.
AutoPilot: every dish is a perfect success thanks to 8 pre-set automatic programmes.
Grill function: perfect grilling results are quickly and easily achieved thanks to a powerful grill.
Side-opening door: convenient opening thanks to right-hinged or left-hinged door.

[global.common.btn.showless]
Dimensional Drawings