Kitchen machine
CreationLine
1000 W
MUM58K20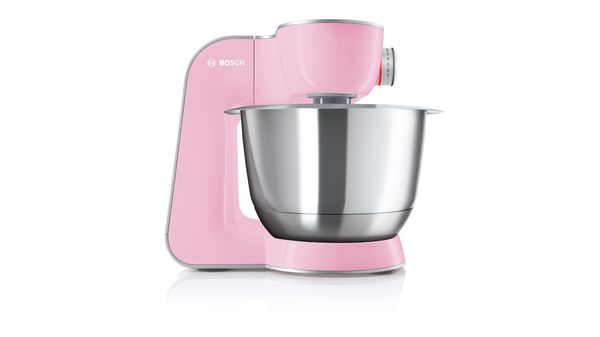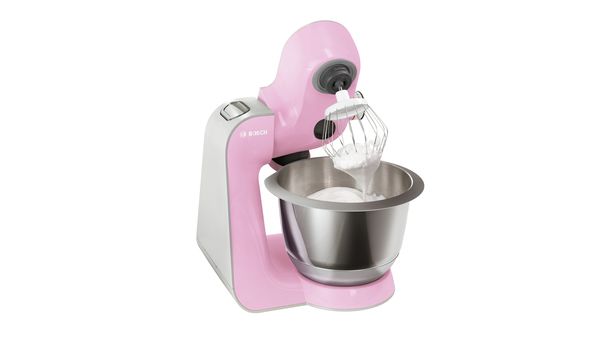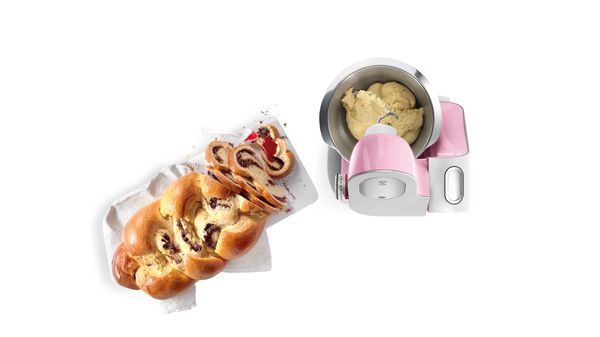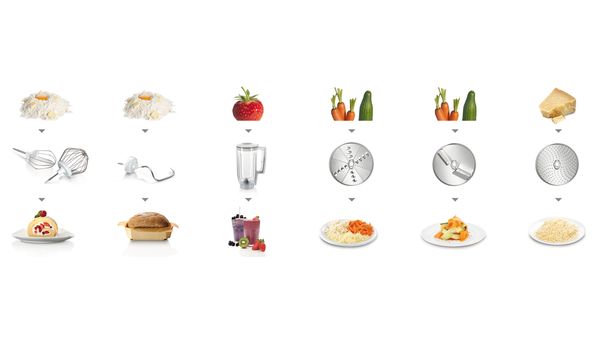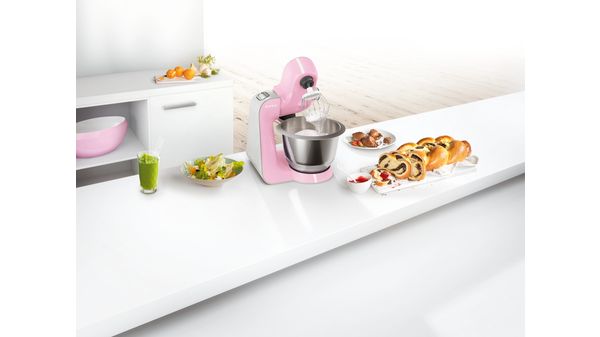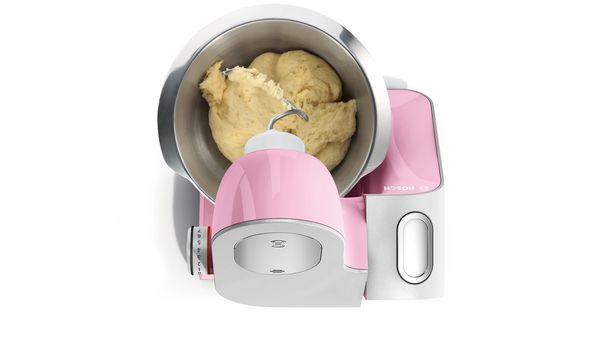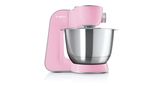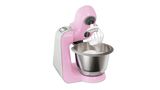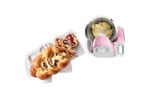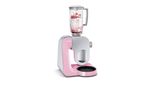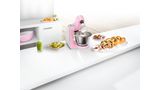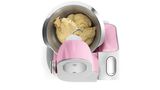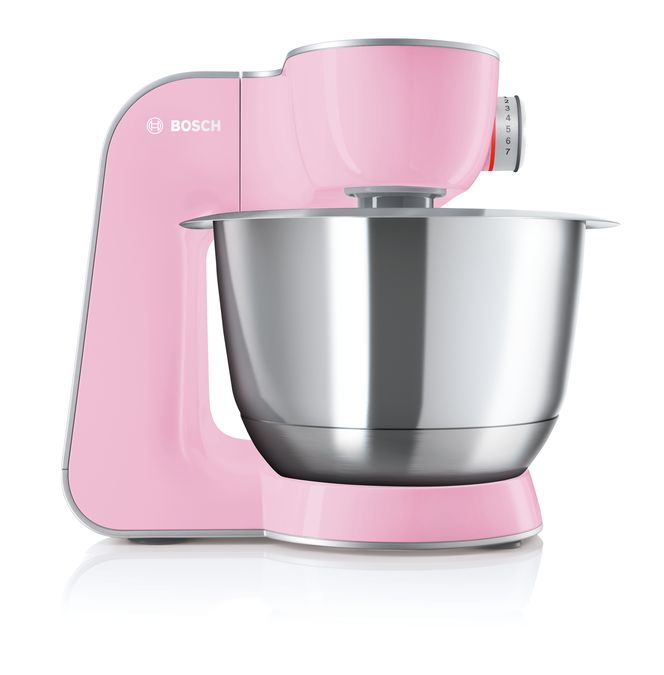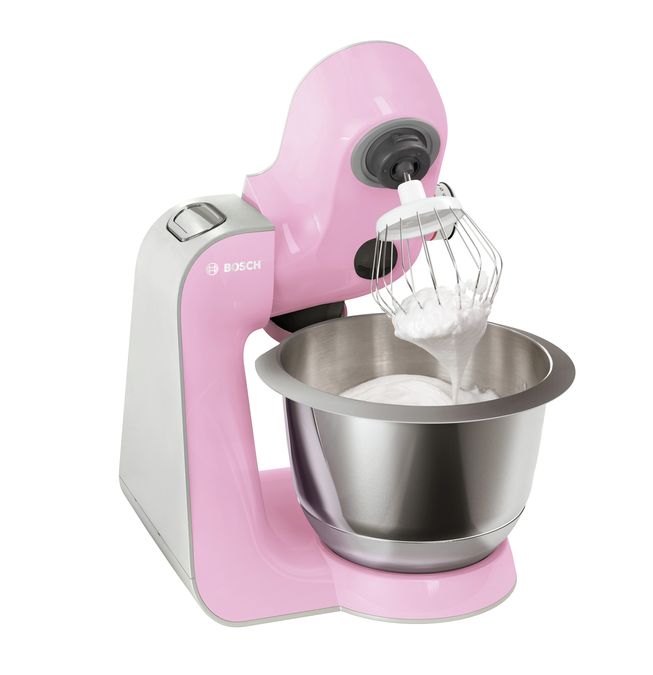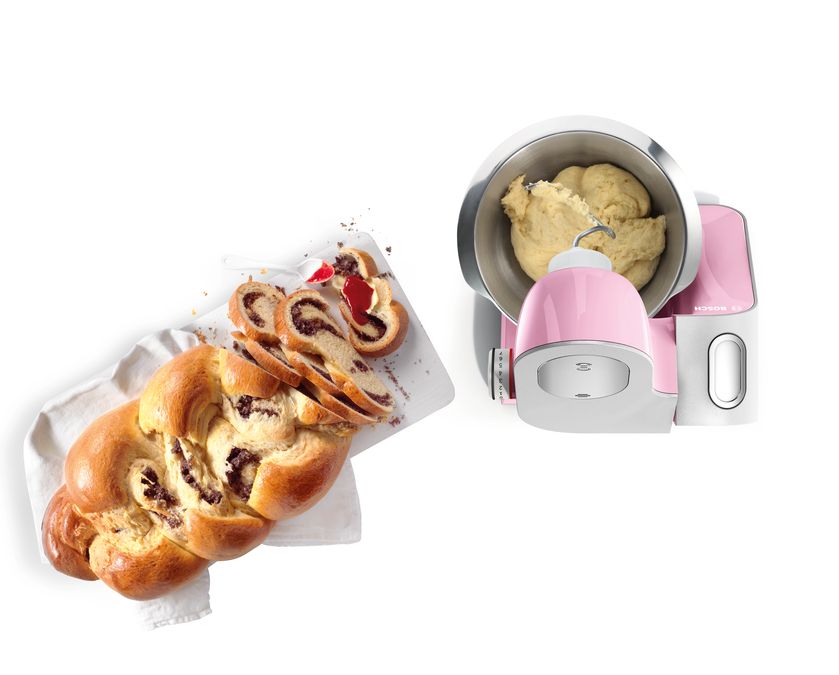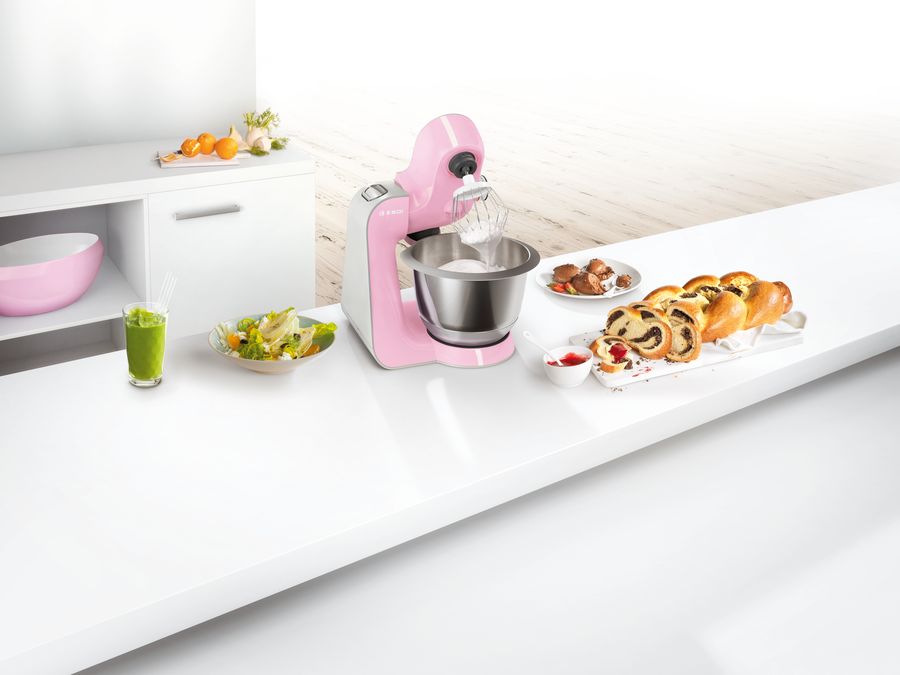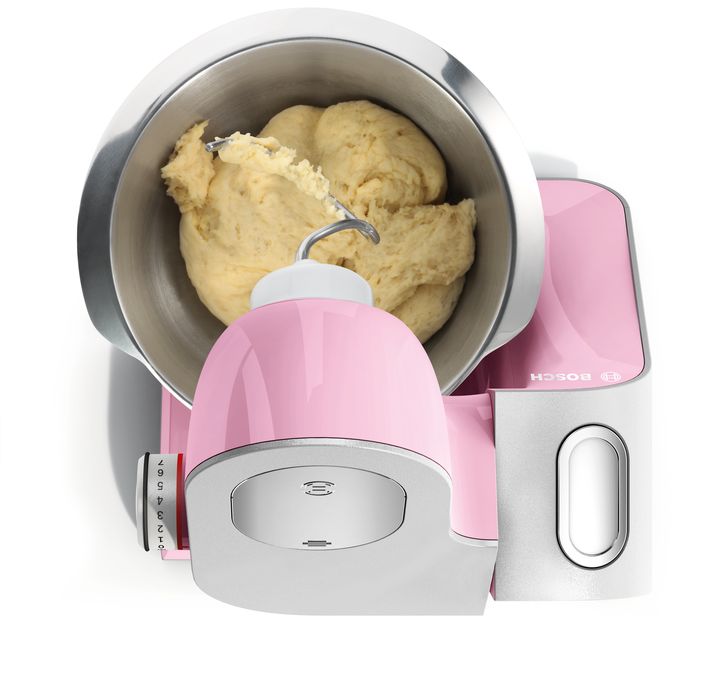 ---
The powerful gentle pink / Silver kitchen machine for versatility when cooking and baking.
The powerful kitchen machine for frequent cooking and baking. Processing even large amounts of up to 1 kg of flour plus ingredients is a breeze thanks the powerful motor.
Dough is mixed to perfection in the spacious 3.9 l capacity stainless steel mixing bowl with a special inner shape and 3D Planetary Mixing - for up to 2.7 kg cake mixture / 1.9 kg yeast dough.
Quick and easy storage solution of patisserie set in mixing bowl by practical accessory bag
Comfortable and easy to use with EasyArmLift and simple filling of the bowl thanks to the automatic park position for the dough tools.
Great multifunctionality thanks to the high-quality patisserie set (beating whisk, stirring whisk, kneading hook), continuous shredder with three discs for shredding, grating and cutting, and mixing attachment





[global.common.btn.showless]
Dimensional Drawings
Currently there are no scale drawings available.