Serie | 6
Gas hob
90 cm
Stainless steel
PCR9A5B90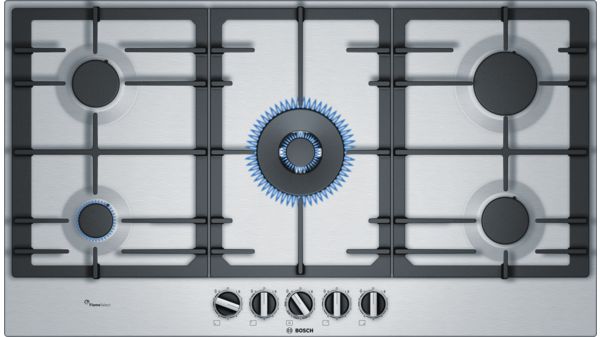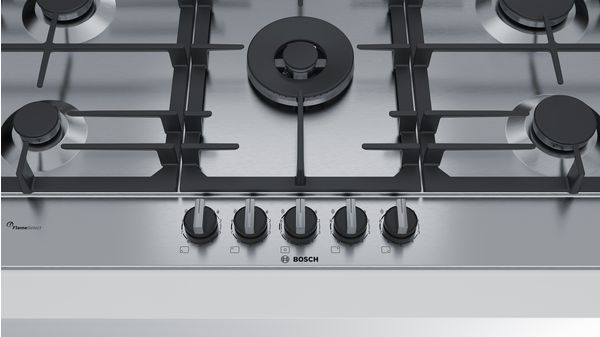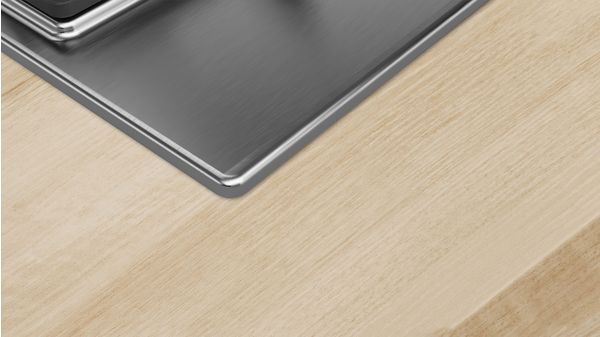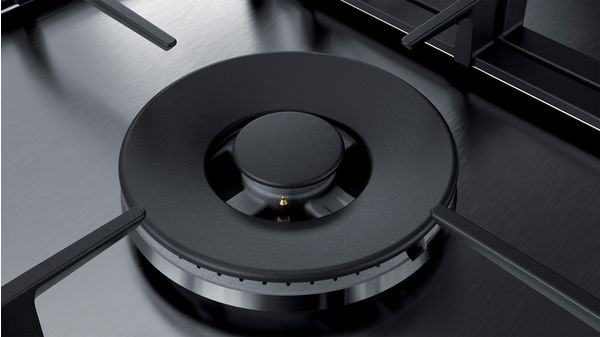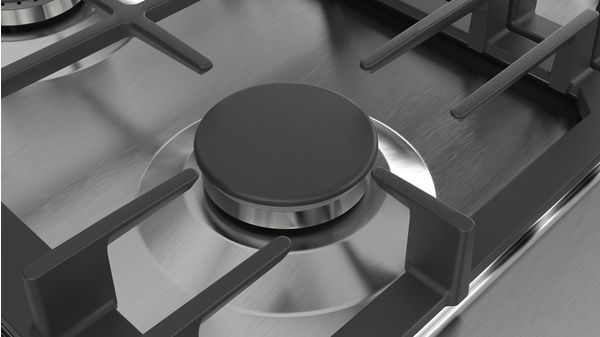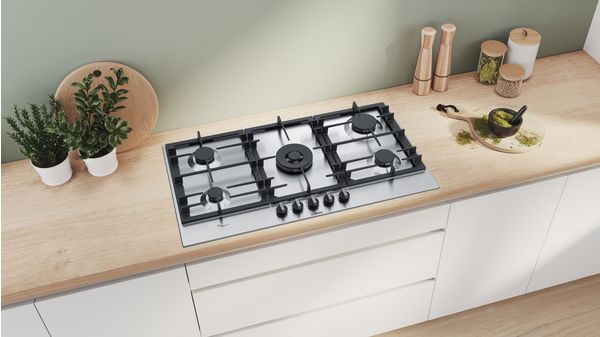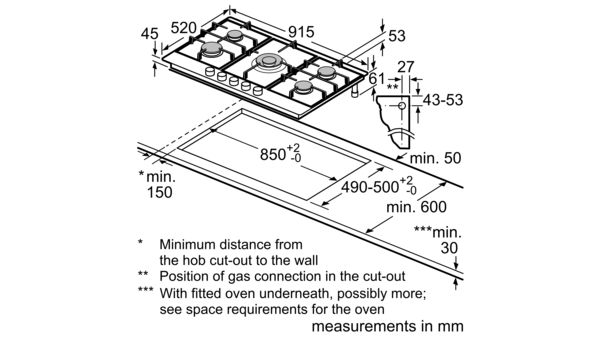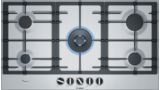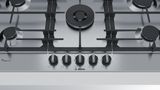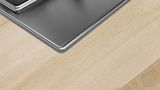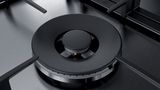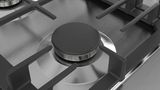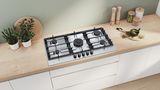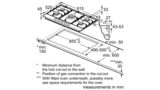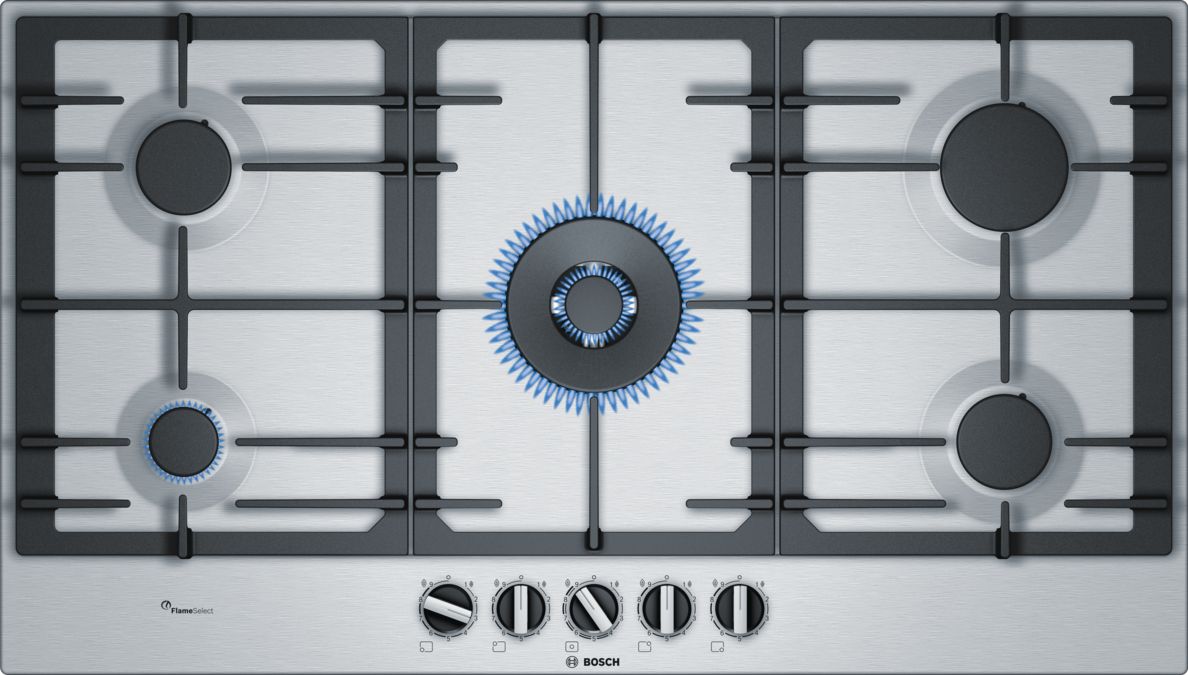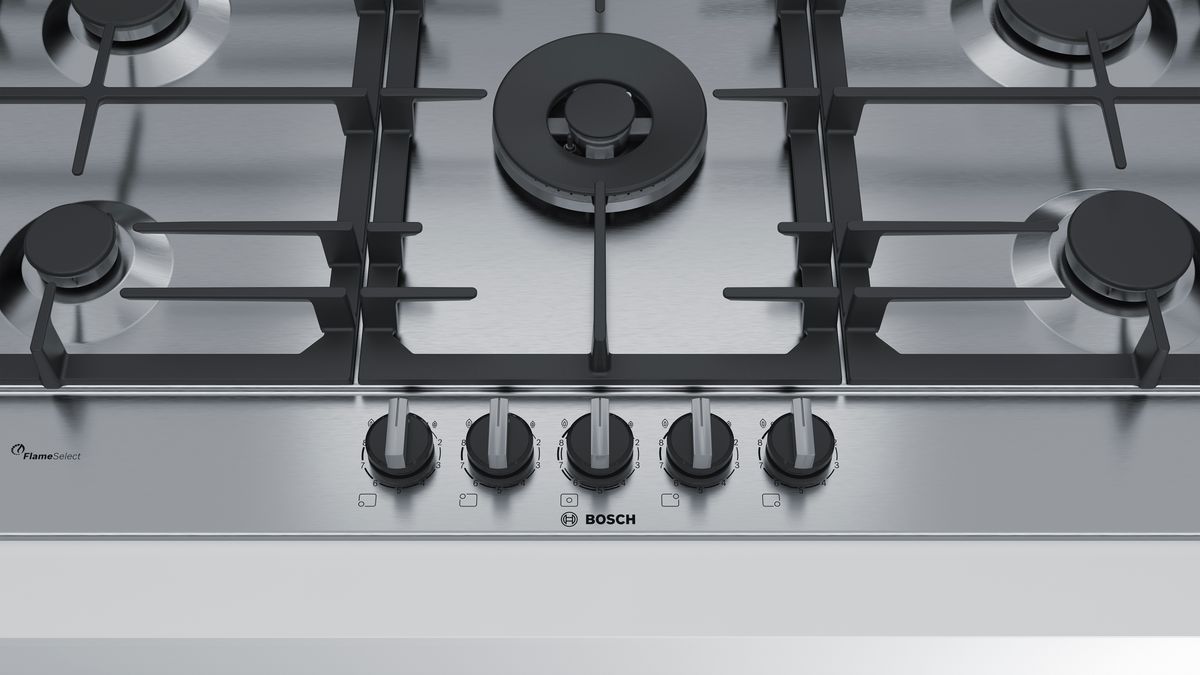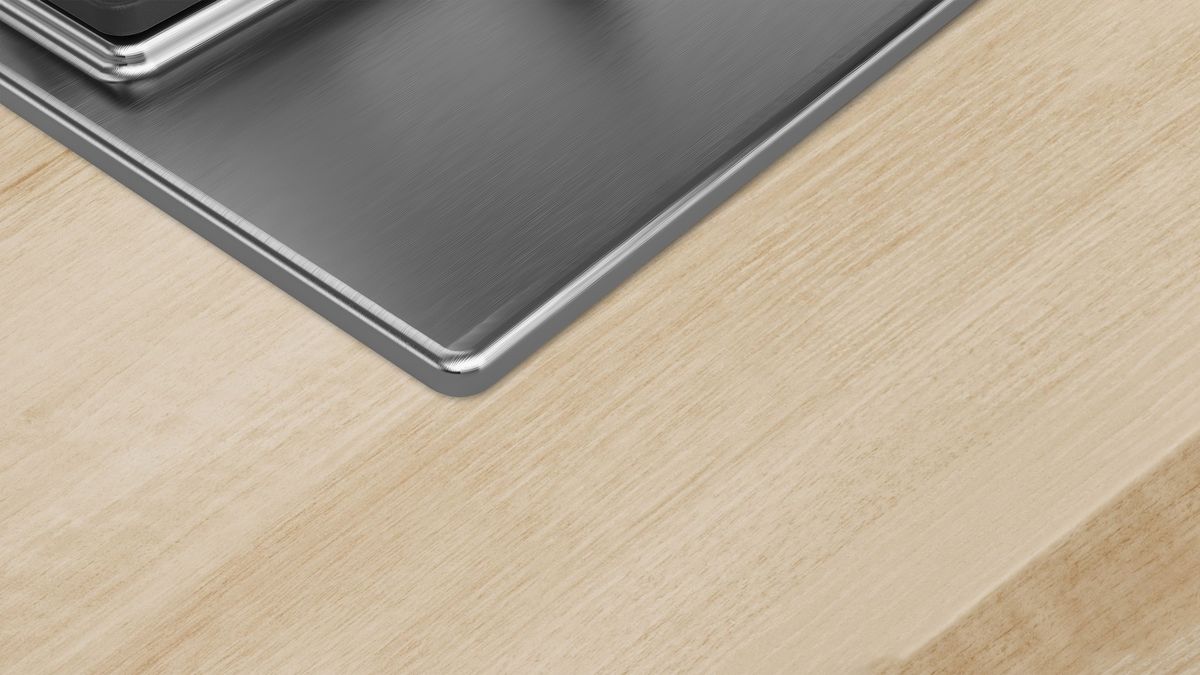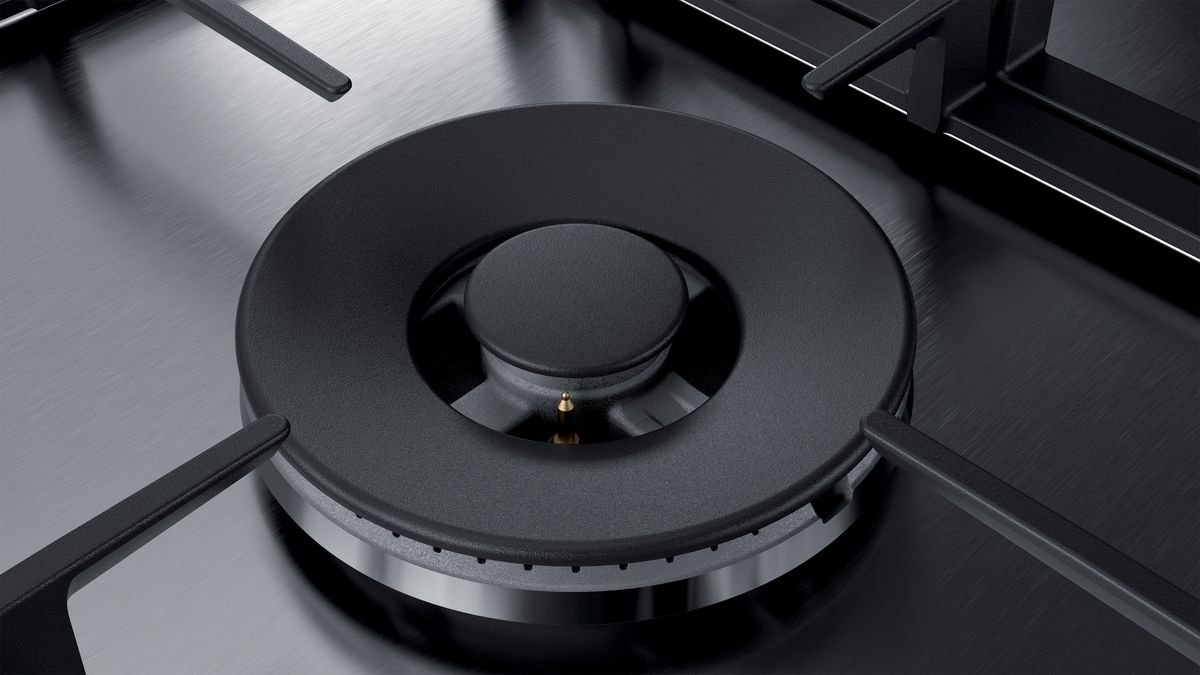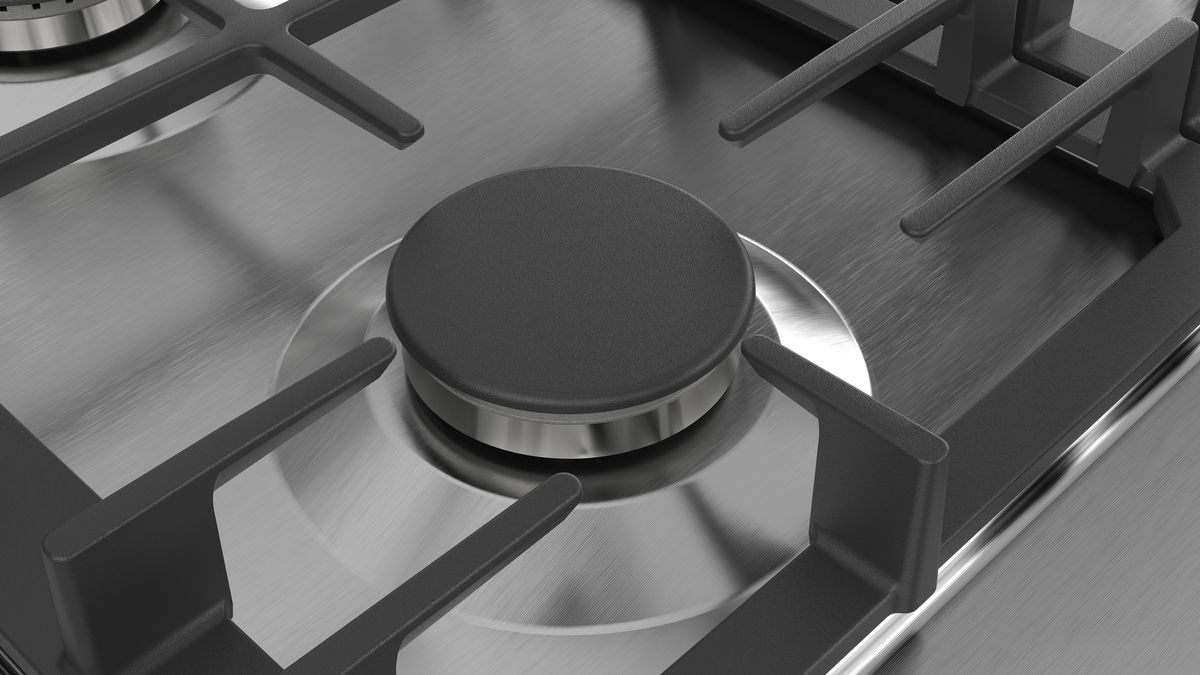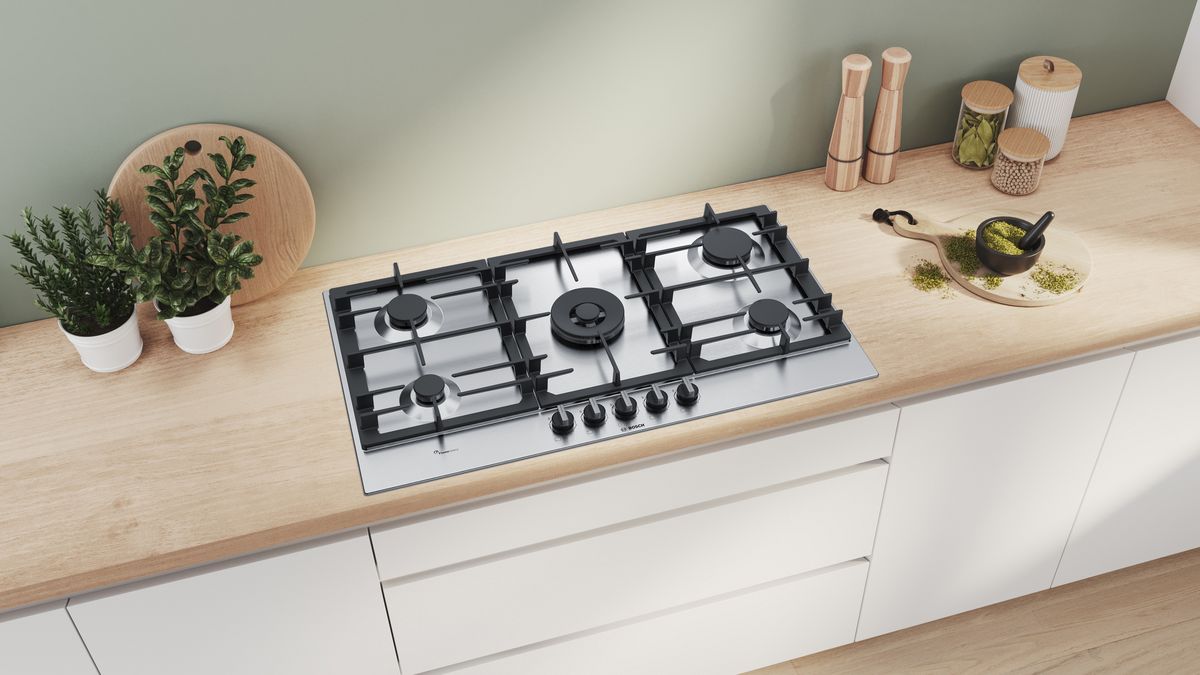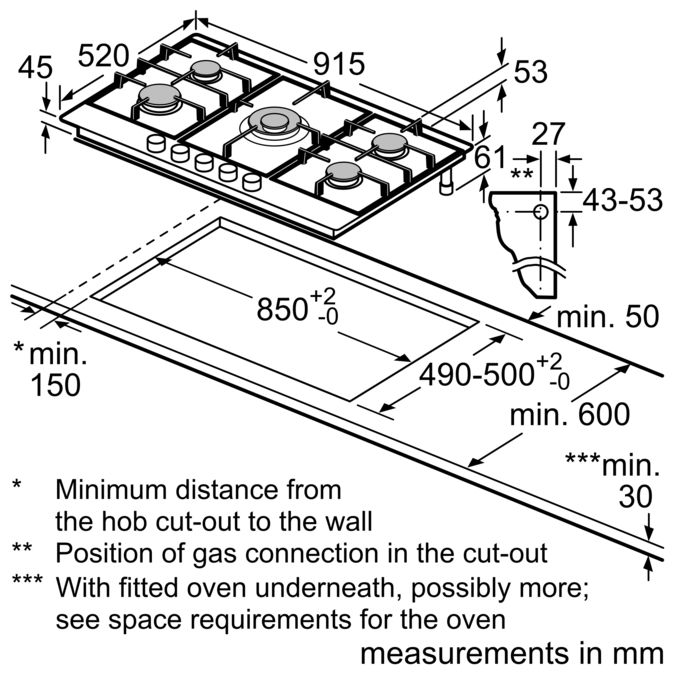 ---
Cook up a storm by controlling nine levels of fire at your fingertips using FlameSelect, for perfect cooking results.
Dual flame power burner with two heat options, quickly boil water or maintain a precise simmer.
Finetune the flames effortlessly with these ergonomically designed knobs
Stir and fry with peace of mind. The robust cast-iron pan support provides stability to utensils while cooking.
FlameSelect: for a precise adjustment of the flame in nine defined levels.
The stainless steel surface provides ease of cleaning and durability.
[global.common.btn.showless]
Highlights
Design
Stainless steel
Stainless steel body material
Convenience DualWok: Our flame is so gentle that even chocolate melts at the sight of it.
Bosch gas hobs are strong and gentle at the same time. High power, for instance, brings pasta water to the boil in no time at all. But that wasn't enough for us – or you, either. Low power is just as important for your favourite dishes. So we made sure that our low power was particularly gentle for simmering. So gentle, in fact, that it even melts chocolate with no risk of scalding, makes perfect sauces, or simply keeps your food hot.
Dimensional Drawings