Mixing mid-century and modern design, we have put together a list of chillers and freezers to suit different types of kitchen styles! With so many options to choose from, here are some things to ponder before picking one out: kitchen space, storage capacity, freshness system, as well as your lifestyle and eating habits. Scroll down to check out all the different models available today.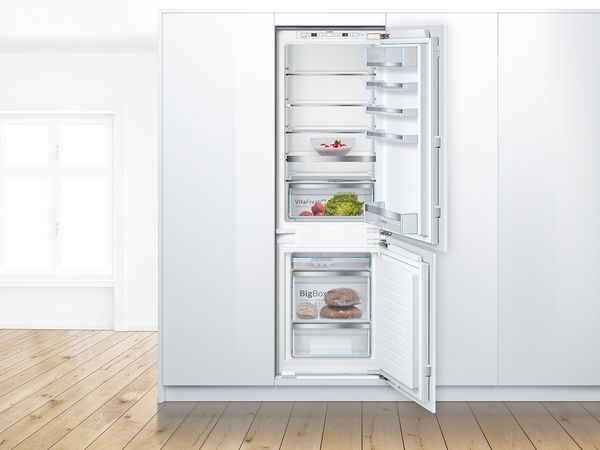 1.The Built-In Refrigerator
Built-in refrigerators are designed to fit flush with your kitchen cabinets for that seamless finish, which goes hand-in-hand with your kitchen decor. Here's one tip to achieve the perfect fit: check with your interior designer for the recommended niche dimensions before installation, and don't forget to allow for extra space so air can flow easily.
Beyond aesthetices, these fridge also come with a hidden door hinge, safety glass and LED lighting, elevating your kitchen to a space that's both sophisticated and functional.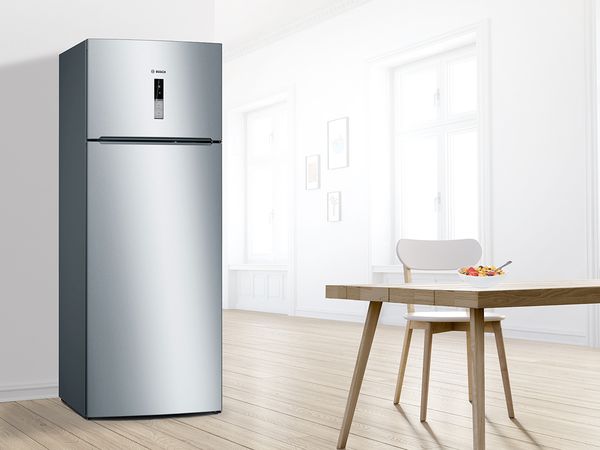 2.The Top Freezer Refrigerator
If you're always reaching for the freezer, the top freezer refrigerator is a great choice as you won't have to bend down frequently to get what you need. An affordable choice for most, it's a model that's commonly found in homes today.
It comprises a fresh food compartment with a separate freezer on top, and is generally ideal for smaller kitchens. You'll also find that there are also many options to choose from: there are refrigerators sporting a modern design with fingerprint-resistant stainless steel finishing and LED lighting, or you can opt for bright colours and different laminate patterns for something fun!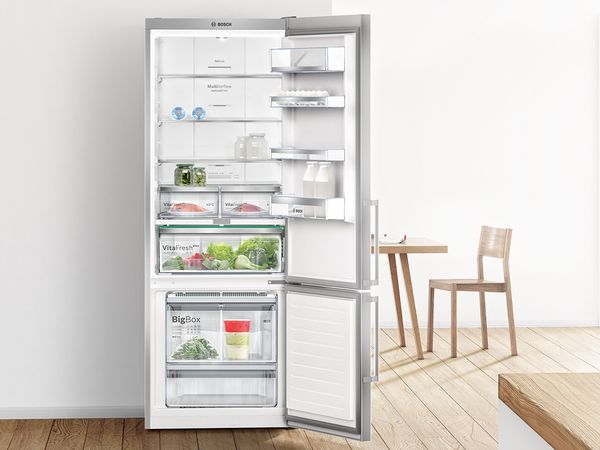 3.The Bottom Freezer
The bottom freezer is best for families who use the fridge compartment more often than the freezer. You'll find yourself bending a lot lesser as the fridge section is at eye level, making retrieving of items more convenient and ergonomic. It also comes with plenty of adjustable drawers for you to sort and pack away your groceries-no need to waste time sifting through a messy fridge when it's time to eat! To be extra organized , use jars and containers of similar size that can be stacked easily, and label everything.
Keeping your fridge clutter-free pays in the long run as it means less time rummaging around with the door open, saving you precious energy. Plus, having removable drawers and containers would also make cleaning a breeze!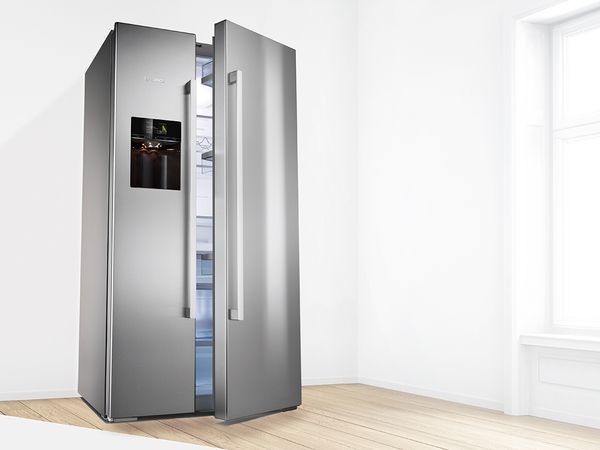 4.The Side-by-Side Refrigerator
With a fresh food section on one side, and a freezer on the other, the side-by-side design allows for easy access to all your chilled items quickly and easily. This model's generous capacity can easily accommodate the needs of larger households without taking up too much space. Compared to the wide single-door option, it generally requires less clearance space to open the doors, making it suitable even for narrow kitchen aisles.
Apart from storage space, some side-by-sides come with a host of other features like ice-makers, energy-efficient systems, as well as digital displays and controls for the ultimate convenience. With stainless steel finish and a glass-door option, it's a design that's both modern and elegant.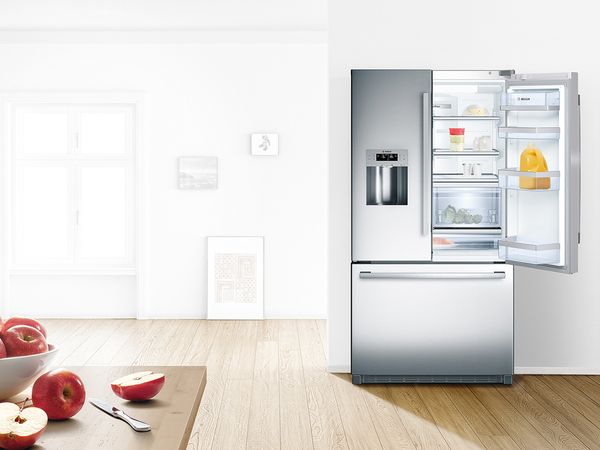 5.The French Door Refrigerator
A model that's quickly gaining popularity, the French door is essentially an up-sized side-by-side fridge with the freezer mounted at the bottom. Choosing this option means getting the same easy access to both fridge and frozen sections.It comes with an impressive capacity as this two-piece compartment door design can easily accommodate bulkier and wider items without the center partition.
Similar to the side-by-side fridge, the French door model also comprises plenty of large humidity drawers to help retain the freshness and flavours of your meat and vegetables, while retractable shelving offers you access to items that are usually hard to reach.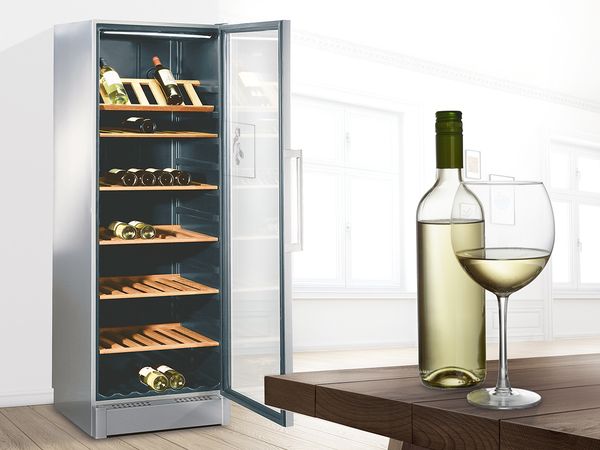 6.Wine Cooler
If you've been entertaining at home and all those bottles of wine are starting to take up too much space in the fridge, it may be time to give your reds and whites a new home. With temperature and humidity controls, a wine cooler creates the ideal conditions for long-term storage. It helps remove odours and minimise vibrations to prevent wine from ageing too quickly. Investing in a wine cooler will not only elevate your kitchen, it will protect your wine from elements that will make them go bad such as UV rays, humidity and temperature fluctuations.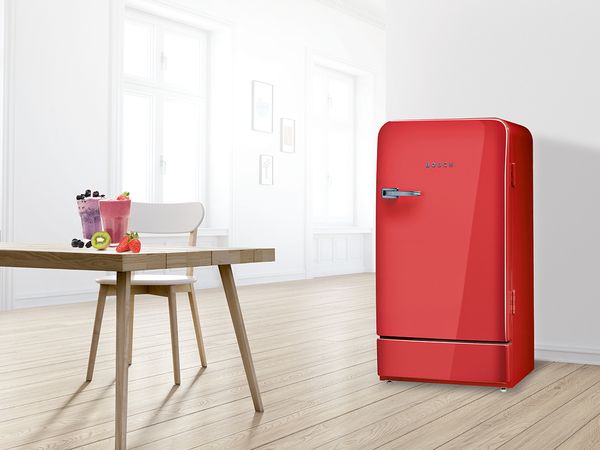 7.The Classic Refrigerator
Need something small for a studio kitchen or the office pantry? Then this single door refrigerator with a built-in freezer is one to consider.
The Bosch Classic , for example, is a compact and affordable fridge that fits perfectly in any space. Sporting a vintage look that's hard to miss, with rounded corners and a chrome handle, this classic design is one that never really went out of date. With this iconic piece to spice up any room, it's sure to get the guests talking.
And there you have it! Always remenber that choosing a refrigerator is a mix of preference and practicality. So be sure to pick a style that works best with your space.