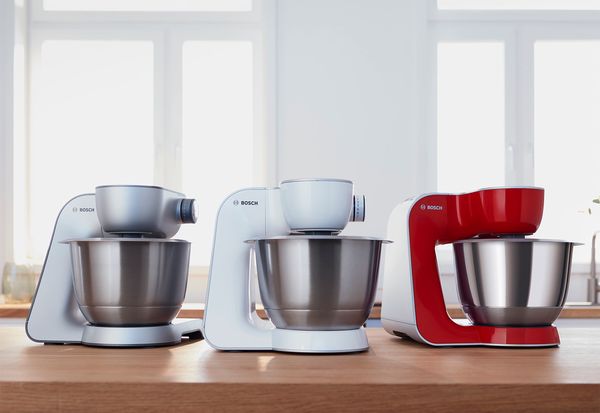 MUM 5: The stylish kitchen assistant. In 18 colours.
Your creativity knows no bounds: The MUM 5 kitchen machine is the perfect tool for your recipe ideas.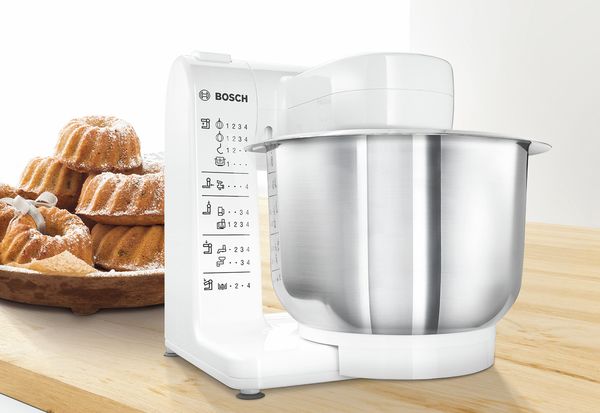 MUM 4: The beginner-level model for those with high demands. With lots of accessories.
The ideal first kitchen machine. With the MUM 4 you are guaranteed excellent Bosch quality and a wide selection of accessories.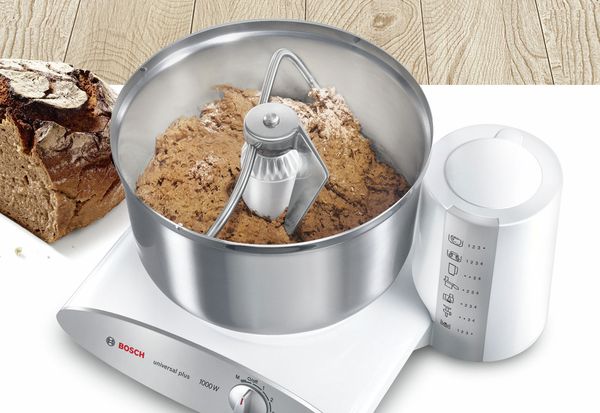 MUM 6: A large mixing bowl, lots of power and particularly ergonomic.
With the MUM 6 kitchen machine, you can prepare large quantities and heavy dough particularly easily and quickly.